…I just got my first Pullips. My first dolls. My first dolls as "adult" collector. I lived alone, and I was 18.
This is the first part of this 10 years anniversary post, in restrospect.
Pullips, Raphia and Cornice. Bought from Pullipstyle at ebay, by my friend. She arranged it all, she ordered them and paid them with paypal and gave me tracking number. All I had to do, was to pay them for her.
It all started back in 2004 when I came across a Pullip doll online, Fantastic Alice. I felt instant love with this doll, but knew absolutely zero about them. I also was still underage and lived at home, so I dunno if I could have even afford it. By the time I got my first ones, she was already "on the more expencive side", and thus was not my first doll. I also used sweet lolita styled clothes sometimes, so Raphia and Cornice were a natural pick.
Then one day I came across with the dolls again and talked/showed them on irc for people and one of my friends knew more about them. She even had some and knew how to get and was a bit older than me, so she was more experienced in the field of international buying. She offered me to get the dolls, if I just paid them and I ofc said yes.
Later that year, end of the summer I think, I was visiting her and was able to admire her dolls. I remember I liked one particularly a lot and told her if she ever sold that doll, she should tell me. And I didn't know then, but it was actually Fantastic Alice. I didn't regonize her, she might have had different wig, I don't remember it that well. But after that she actually sold her Alice. And I bought it. I got it so early, even tough I thought I would never got it. My grail. I paid it on layaway. But back to my first dolls.
Raphia I named Sanika and Cornice I named Frephina. They are cousins. I later sold both of them, but when I rebought them as same doll and character (with new face ups since before I only dared to do partial on them last time I had them, so this time I did them complete) and Frephina became Proserpina or Pina for short in the process. I also fell in love with the skintone of Cornice on some point, I like the olivy little tanned tone. (Venus also has this skintone.)
Here is the first pictures I ever took about my first 2 dolls. Even tough they are not technically the same dolls, they still are the same for me. Be aware that the picture quality is probably not very good. XD
The opening pictures and some of the first pictures were taken before I had access to a digital camera, and then you didn't have much to see how your pictures turned out, not before they were printed out. It was also ofc more expencive so I didn't have lot of pics. I was unable to locate the opening pics as physical copies, I should have had them, but maybe I lost them on some point when moving. So here is what we got:

Both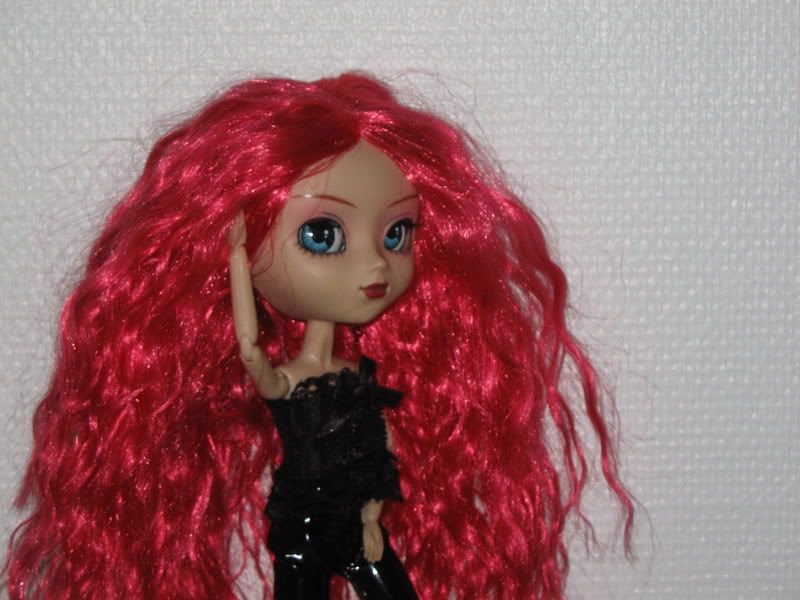 Cornice

Raphia
Rest behind here: (Wearing old barbie clothes I had and made smaller for them in most of the pics.)



Showing some attitude?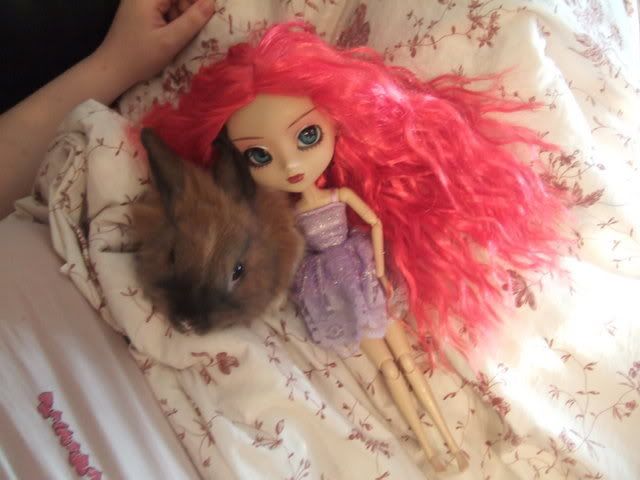 With my bunny. (One of them.)

Trying on some old barbie clothes I had done myself. x)

Ready for the disco!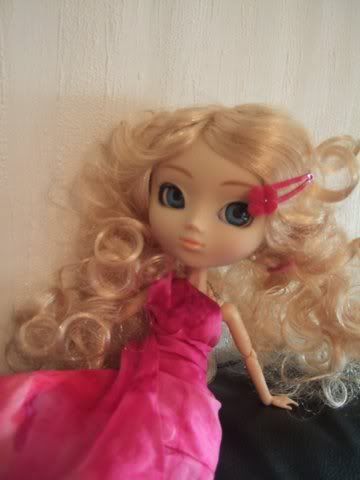 One of my favourite pics at the time.
—
With the re-touched face ups: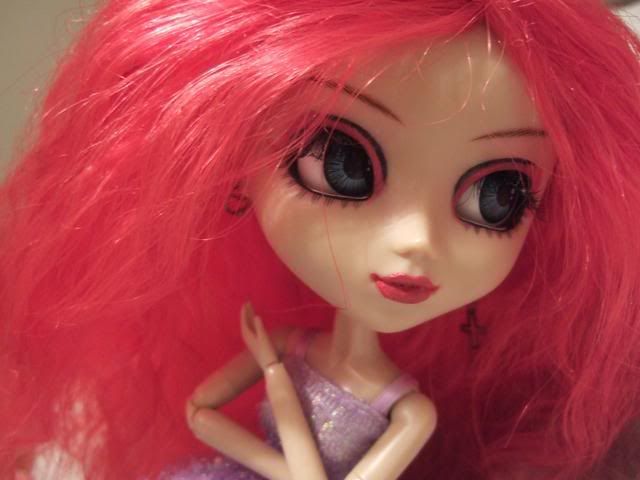 Second version.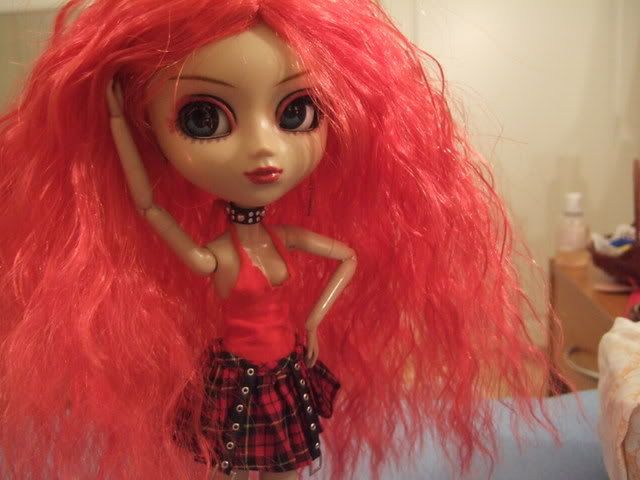 Sanika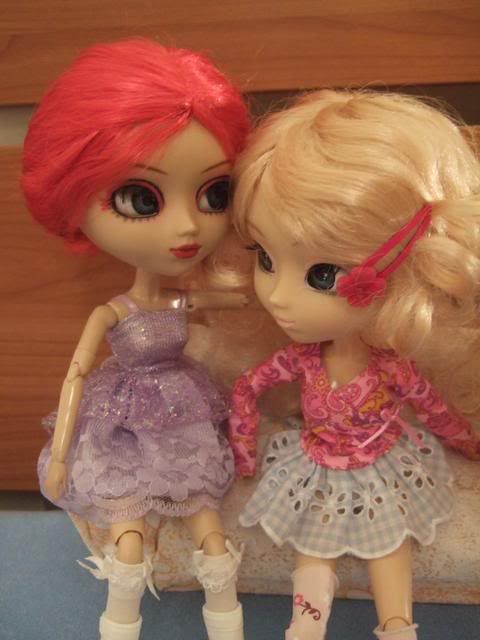 Together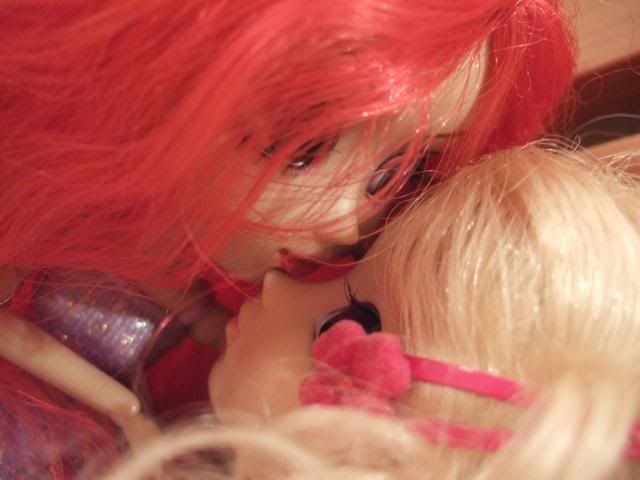 One of my old favourites too.
Third version: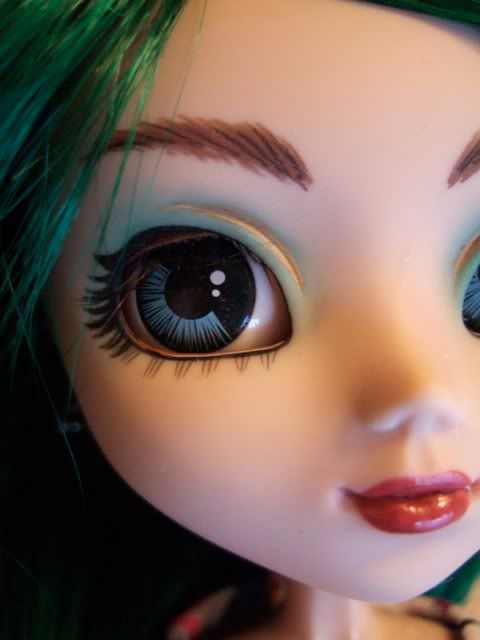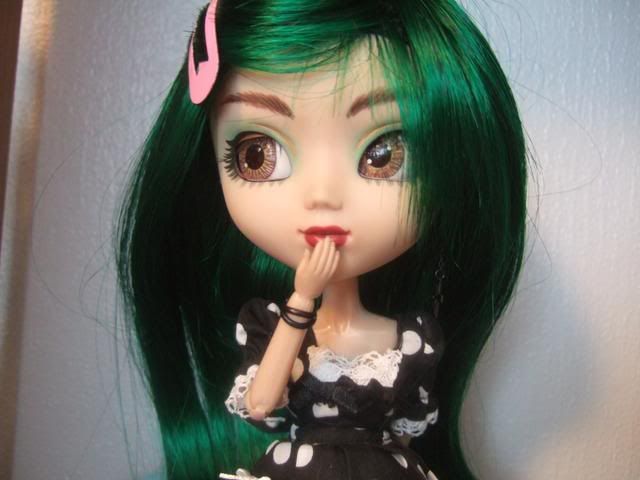 I believe Cornice is now still owned by Werna, who I sold her to years ago.
Thanks for looking! x)
Please check part 2 also!